Enter details
Payment
Complete!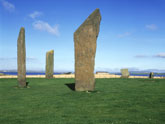 Inverness To Orkney - Day Tour of Orkney
Available 1 June to 31 August 2017. Departs daily at 07:15. Coach departs from Inverness Bus Station.
Enjoy our guided tour of the far north and stop in famous John O'Groats. Board the 10.30am ferry and cross to the Islands. Enjoy a 6 hour tour of Orkney, following the same itinerary as our Highlights Tour. Return to Inverness at 9pm.

Ticket includes all transport (ferry and coaches). Extra is the entrance fee to Skara Brae & Italian Chapel.
Sorry, no tickets are currently on sale.
Your Basket
Item
Price
Qty
Subtotal
There are no items currently in your basket

Total

£0.00