Enter details
Payment
Complete!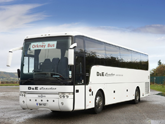 Express Bus - Inverness / Kirkwall (Orkney)
Our express Orkney Bus travels between Inverness to John O'Groats twice daily with ferry connections to & from Orkney. Operates 1 June to 31 August 2017. Every Day.
[For a return fare - just purchase 2 single fares].
Price includes ferry crossing.
Sorry, no tickets are currently on sale.
Your Basket
Item
Price
Qty
Subtotal
There are no items currently in your basket

Total

£0.00